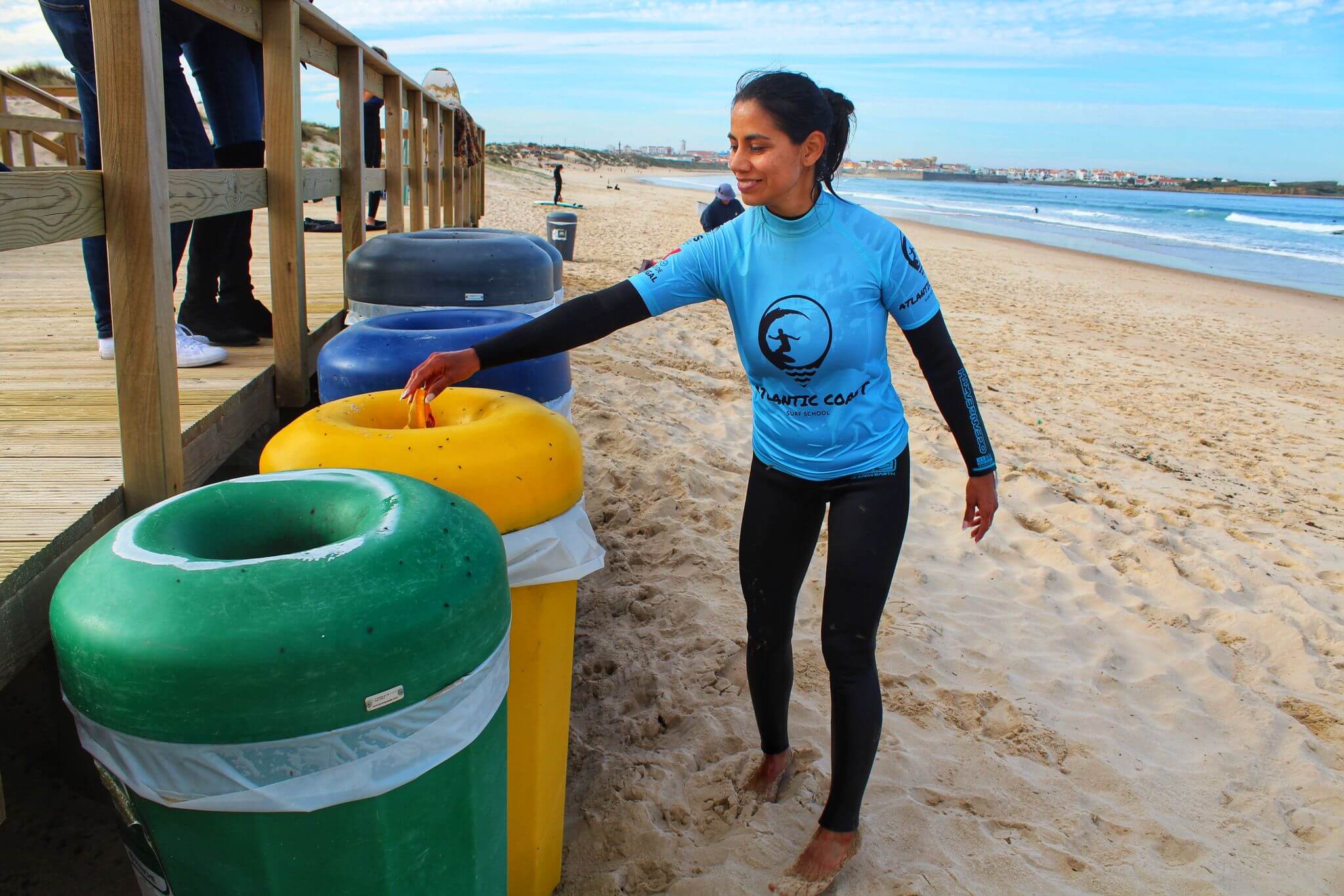 Sustainability in Surfing – 3 Pieces of Plastic Waste
This challenge is a small contribution for sustainability in surf, on the path for a better world! After the surf lessons, we challenge our surfers and instructors to remove any plastic waste they find on the beach.
The Sustainability in Surfing – 3 pieces of plastic waste challenge, which the Atlantic Coast Surf School develops together with students and friends, allows young and old to contribute as they can for sustainability in surf. Any plastic trash that comes out of the sand and goes to the plastic container for recycling, it's positive! It's a step to be more sustainable, our small contribution to a Better World!
Don't leave trash at the beach!
Just leave your footprints in the sand and the beach a little better than you found it!
This Challenge is for everyone!
We challenge you and your friends, to come with us on this adventure. Sustainability in surfing is part of this family!
Come discover and surf on the West of Portugal!
We have our Surf & accommodation packages, come experience local life and surf with us.
We have available surf and accommodation packages at our Surf Camp in Santa Cruz, close to restaurants, bars and offcourse, the beach!
And on a beautifull remote place in Praia Azul Cliffs private surf Apartmens with Atlantic Coast Surf School, by the beach!