Surfing has been one of the safest sports to keep practicing during all of the quarantines. We took a break from the Surf lessons just for safety. 
But now that we are starting to all come back to our new normal lives, Atlantic Coast Surf School is back with surf lessons!
Just like a classic portuguese surfer, we can't help it, we just love it! 
Of course the urban beaches and surfing spots can get a little crowded with all the sea enthusiasts. With that said there's still plenty of space and beauty to explore through surf.
That's why we are located in one of the biggest and cleanest beaches of Santa Cruz, the Praia Azul for surf lessons surf school quarentine.
Where beautifull wild sand dunes meet the Atlantic Ocean, and surf takes action all year long. 
And speaking of surf, what better place to learn and practice how to ride a wave than our Atlantic Coast Surf School.
Located in this exact beach, where we provide all the material you need, including the wetsuits and surfboards all clean and desinfected for your safety.   
You won't have to worry about your experience level because our team is there to support you from your surf lessons surf school quarentine.
Questions you might have?
Where is the Atlantic Coast Surf School reception?
The Atlantic Coast Surf School reception is at Praia Azul. Our reception team will wear masks at all times.
This is a procedure for our guests and students as well. 
Due to the recommendations from the Portuguese Directorate-General of Health, just like last season we receive you outside. 
The surf school students will, thus, have plenty of space on our wooden deck in front of our surf school to get equipped and prepare for their surfing lessons.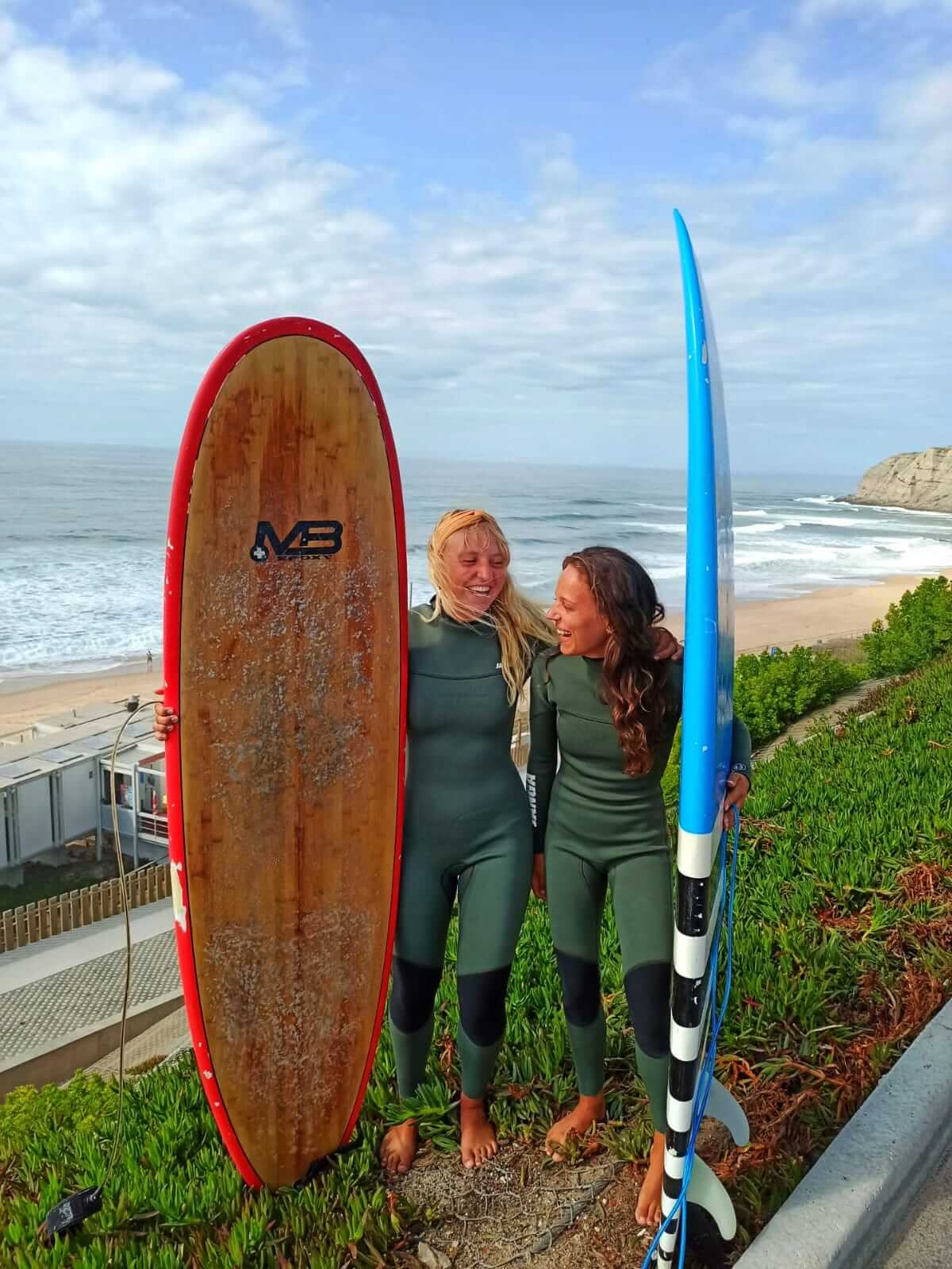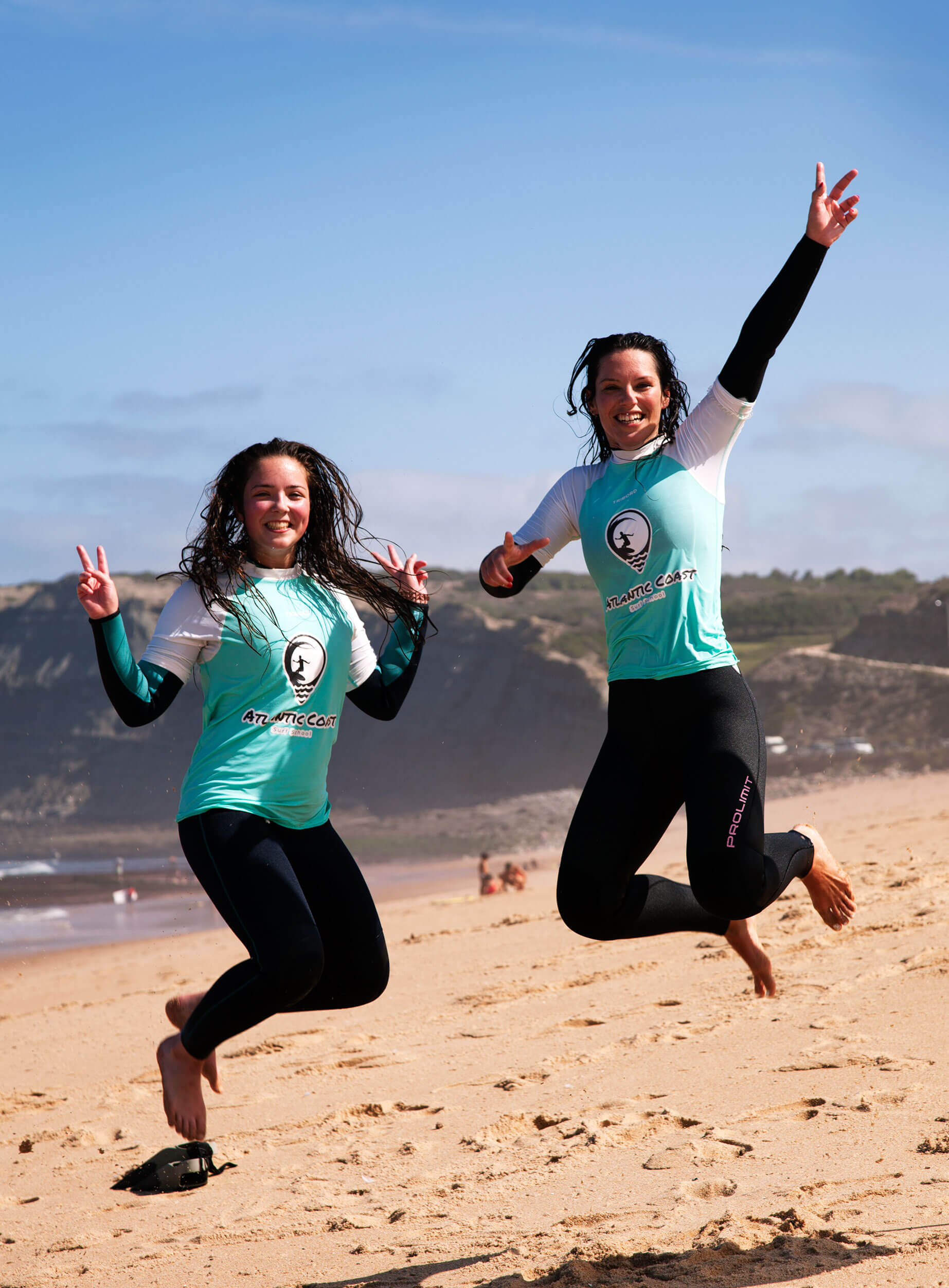 Is it possible to rent surfboards and wetsuits?
Yes, it's possible.
With our sanitation station operating next to our beach surf centre, you will be assured that, when you receive a surfboard or a surfing wetsuit, these have been thoroughly disinfected and are safe to use.
How will you organise your weekly surfing lessons?
We believe that the best way to avoid large gatherings of guests and students is to separate the groups.
And t keep the small ratio we've always had at Atlantic Coast Surf School.
We will start the season with 1 teacher for 4 students maximum. 
Depending on if the covid situation keeps calm here like last weeks, we will have a maximum of 6 students per teacher later on the season.
You can always book couple, family or private surf lessons